HackerNest: non-dirtbag tech community
 
We've run 900+ tech events in 60+ cities (at Facebook, Microsoft, Techstars, etc.) connecting 85,000+ attendees with tech nerd friends and teams so we can save the world together.
You'll meet some new pals at our events. And h4ck3rs. Hacks. Developers. Engineerds. Designers. Data scienticians. Venture ¢apitalist$. Venture communists. Entreprenerds. DevOps heretics. Programmers. Brogrammers. General tech enthusiasts. Full-stackers. Killer robots. Database experts. Sapiophiles. Hardware hooligans. Partners. Journalists. Social mediaphiles. Cloud architects. Network specialists. Writers. Machine learning goofballs. Product managers. Mentors. Accomplices.

 
---
---


Tech Socials

Notoriously down-to-earth gatherings that unite actually supportive nerds.


Actual survey responses and typical Tech Social experiences:
 
"Got help to solve my security assignment"
"Found a job"
"Met unpretentious people who genuinely love what they do"
"Met my co-founder"
"Met some of my best friends in the industry"
"Met someone I eventually hired"
"Got a job! Went on the slide at the Masonic temple!"
"It was amazing! Learned a lot from people, and everyone is super friendly!"

 
---


Elite Meets

The best damn 'not quite' recruiting event you've never heard of.

These are small, invite-only dinners with an Elite Sponsor. We pack a table with badass high-performers and spend the evening sharing best practices and building really strong relationships. Join a city to get alerts. Interested sponsors, please connect.
---
Epic Hackathons and Innovation Events

Of our 900+ events, we're proudest of the DementiaHack series.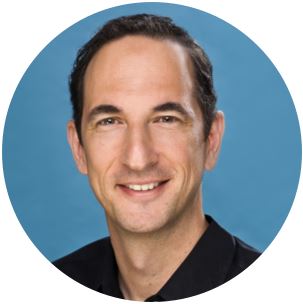 "Facebook is proud to have been the presenting sponsor of DementiaHack. It was an honor and a privilege for me, as Chair, to  have helped guide the event towards such a positive outcome. Anyone can run a hack event, but it is an entirely different thing to produce the world's foremost dementia hackathon, which is why we chose to partner with HackerNest. Their experience, dedication, and enthusiasm helped ensure DementiaHack ran smoothly and it was a pleasure working with their team."
DementiaHack Chair Jordan Banks
Managing Director, Facebook & Instagram

We've run hackathons and innovation events with partners including Facebook, Amazon, Stanford, Harvard, Dove, Deloitte, the Canadian/UK/US governments, hospitals, banks, law firms, and others for nearly a decade. We've also talked countless organizations out of running hackathons when they wouldn't benefit from them, saving them tens/hundreds of thousands of dollars. There are usually smarter ways to innovate. We can help. Let's chat.

 
---
---